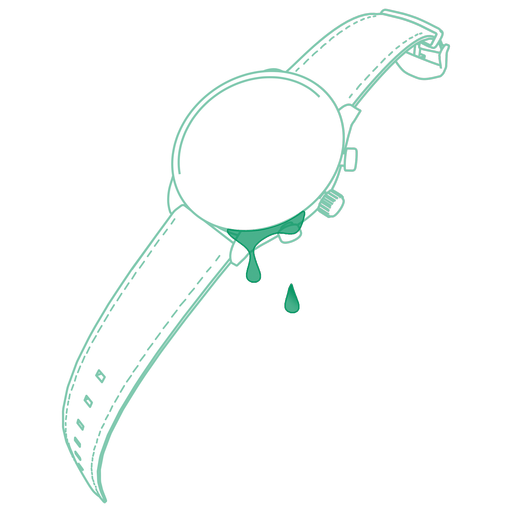 Free Water Resistance Check
Many watches are resistant to water and can be worn while showering or swimming. The water resistance of a watch will deteriorate over time, as parts wear and seals degrade. At The Watch Lab, we offer a free water resistance check to anyone who requires one and we perform one as a matter of course whenever we carry out a routine battery and reseal service. This means that you can have the confidence that your watch is correctly sealed and water resistant at any of our 20 nationwide Labs.
Carrying out a free water resistance check ensures that all watch components, including the movement and dial, are safe-guarded against water damage. But water resistance is not the only benefit of our free check. Resealing the watch will also protect against dust exposure, dirt and pollution. It will prolong the life of the watch components – so that you have more longevity from your watch.
In our nationwide branches The Watch Lab technicians can assess a watch's water resistance by using their state-of-the-art vacuum and pressure tester. At our main Service Centre we are able to test a watch to pressures of up to 1500m/150 bar, as well as perform condensation tests and wet pressure tests to identify where a watch that has failed the pressure test is leaking from.
Online Batteries
& Reseal
2 Year Guarantee
7 Day Turnaround
Fully Insured Service
Our Approach
At The Watch Lab, we are passionate about correct watch care and proactive maintenance. As such, we offer a completely free water resistance check service. The complementary water resistance check is included automatically in any service where we would be required to open your watch.
Our trained watch technicians use an advanced Swiss-made combined pressure and vacuum tester to check the water resistance of your watch. This ensures that when your watch leaves the Lab with the best resistance possible against water damage, dirt and dust contamination. This proactive care will safeguard your watch against damage for longer.
FAQs
Why would I need a FREE water resistance check?
Any watch will only be guaranteed against water entry and damage for 1 to 2 years after it has last been resealed. This is because parts of the watch can wear out or become damaged over time, and the seals can deteriorate. A water resistance check will ensure that you can use your watch around water with confidence.
Will my watch be completely waterproof following the check?
No watch can be considered waterproof, just as an astronaut's space-suit is not 100% airtight. Watches can however be resistant against water entry as long as the watch is properly maintained. The water resistance check will be able to confirm that your watch is sealed correctly.
How long will it take to check my watch for water resistance?
Your complementary water resistance check will usually be carried out alongside our Battery & Reseal service, where a new battery is fitted to your watch and the seals are changed. You can expect both services to be completed within 2 hours.
How do I find my nearest Lab?
Simply visit our Labs page to find your nearest Lab. We operate in 20 locations, so you're sure to find a Lab near your location.
Are all watches suitable for swimming?
Any watch that is graded as being suitable for swimming will have the case marked with at least 50m or 5 bar, if it is less than this then the watch is usually only considered splash resistant at best. If you are not sure how water resistant your watch should be then take your watch into one of our nationwide branches where our trained technicians will be happy to help you.
Water Resistance Guide
How your watch is checked for water resistance.