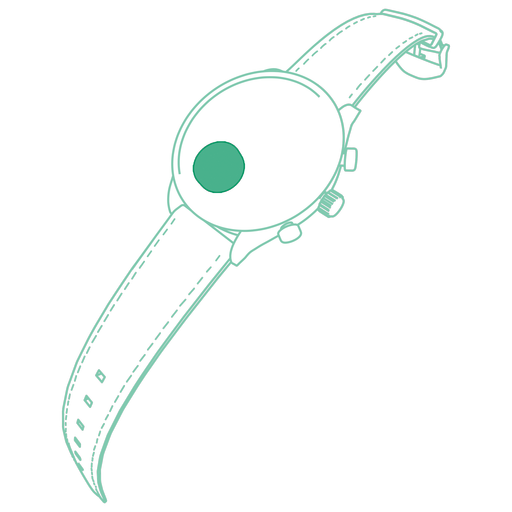 Watch Batteries & Reseal
Most watch batteries are designed to last for up-to 2 years in modern quartz watches. Proactively replacing your watch battery will ensure that your watch will continue working correctly and at The Watch Lab our expert watch technicians will also reseal and pressure test your watch ensuring that it remains protected against the elements. Our expert technicians are specially trained to understand the requirements of each watch, across all well-known brands and watch types. We're happy to discuss the process with you and offer any advice you may be looking for.
In order to provide a full and professional service, we always pressure test your watch using our state of the art Witschi Chronoproof Pro Blue Steel pressure testers, along with performing a hydro-tech flash test, that detects microscopic changes in the watch case. We then test for positive and negative pressure, check battery consumption and provide a print-out of the water resistance level of your watch.
During a one-hour in-branch battery replacement and reseal service, we will reseal your watch with silicone grease around the case back and winder. For watch battery replacements, find your nearest Lab.  The resealing process helps to ensure your watch is protected from dirt and moisture, which is especially helpful if your hobbies are more extreme or you wear your watch all year round. This will safeguard your battery and extend its lifespan – meaning that you won't need another battery any time soon. We also offer an online watch battery replacement service. Visit our online watch battery replacement page to find out more.
Online Batteries
& Reseal
One-hour in-branch service
Convenient Lab locations
Guaranteed for 2 years
Our Approach
Watches are very precise and delicate machines and so changing a watch battery is a skilled job that our in-branch watch technicians are trained to perform. We only use Swiss-made Renata batteries to ensure that your watch continues to work correctly, as well as resealing your watch using high-end silicone grease and seals. You should always get your watch resealed and water resistant tested every year if you use it regularly in water; to make sure that there is no risk of it leaking, and change your battery every two years. Taking this proactive care of your watch will help to avoid any unnecessary damage.
FAQs
What happens to old watch parts after watch repair?
The Watch Lab discards old, damaged and defective parts during repair. We like to be mindful of the environment, which is why batteries are recycled.
What is The Watch Lab's guarantee period for battery installation?
The Watch Lab likes to use the highest quality Swiss batteries and guarantees them for a period of 2 years. Depending on the age and condition of your watch the battery should last as long as 3 years especially if it is correctly fitted and re-sealed however shorter battery life can indicate the need for a Quartz Service.
What if a quartz watch stops within the guarantee period?
In the unlikely event of a battery not lasting at least 2 years, The Watch Lab will fit a new one and reseal the watch case – at no cost to our customers! Should the watch develop a secondary fault during the period of guarantee, we will strive to resolve the problem. If it requires a service and overhaul of the movement, The Watch Lab would normally reduce the additional cost by subtracting the original battery and reseal cost.
How do I find my nearest Lab?
Simply visit our Labs page to find your nearest Lab. We operate in 20 locations, so you're sure to find a Lab within just a few miles of your location. If you are not in close proximity to a Lab, why not use our postal repair service.
Who will perform the work on my watch?
Replacing a battery is a relatively simple process but any intrusive work on a valuable watch requires great care whether the value is financial or sentimental. In our Labs or via our online service our expert technicians are specially trained to understand the requirements of each watch, across many well-known brands and watch types.
Battery Replacement & Reseal Steps
Take a look at the steps we follow to take care of your watch during our Battery Replacement & Reseal process. All our technicians are expertly trained in Battery Replacement & Reseal for many high end and popular brands.