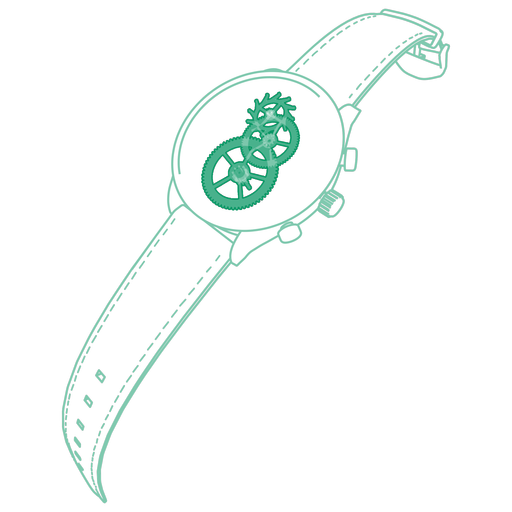 Movement Repairs & Servicing
Has your watch stopped? Is it struggling to keep the correct time? Does your watch lose power too quickly? If your watch has a fault then bring your watch into one of our friendly Labs and our staff will be able to make an assessment of your watch to see if it requires a movement repair or a service. Each of our watchmakers are fully qualified and have trained for a minimum of 5 years, allowing them to work on every type of watch brand from Omega to Seiko, including servicing all types of mechanical or quartz watch movements.
As part of our movement repair, a service is included as standard at our service centre. The watch is firstly tested to determine where the fault lies and what needs correcting. The movement is then carefully dismantled and each part is checked under magnification to check for damage or wear. Any parts that are damaged are then repaired or replaced and the dismantled movement is then put through an intensive ultrasonic cleaning process to remove any trace of oil, dirt or other contaminant.
Once it is cleaned, the movement is then precisely re-assembled with the watchmaker adding minute amounts of oil to each of the moving parts to ensure that the watch works as efficiently as possible. Once the watch has been serviced it is regulated and put through an extensive testing programme where the time-keeping and run-time are assessed under a number of different conditions. Ask the branch staff about our Valeting service too and have your watch case and bracelet polished, as this will ensure that your watch not only works as new – but looks it too.
Online Batteries
& Reseal
2 Year Guarantee
7 Day Turnaround
Fully Insured Service
Our Approach
Our watchmakers all have many years' experience working with a number of watch types, styles and brands. A mechanical watch holds the title of being both the most efficient and the most accurate mechanical machine that man has ever made. If a watch gains 5 seconds in a day it is still 99.99% accurate, and maintaining that level of accuracy in such a delicate mechanical device is a skill that takes over 5 years of intensive training.
All of the watches that The WATCH Lab receives for repair or servicing are fully inspected and assessed. Only when we have your agreement does any work start, and you can have the full-confidence that you watch is being worked on by some of the most skilled repairers in the UK. We are so proud and confident of our work that we guarantee it for 2 years. This gives you the peace of mind that your watch will keep on ticking.
FAQs
Why would I need a Movement Repair?
A watch has many moving parts and over time these parts can wear out, or the oil that is used in them can degrade. Watches can also suffers knocks and drops, or become magnetised through daily wear which can affect the watch's ability to accurately relay the time. When you book your watch for a movement repair, it will also be serviced as part of the process.
Is there anything I can do to prolong the lifespan of my watch movement?
As with all mechanical objects, proactive care should be taken to maintain all the working parts and components. Regular servicing, along with care taken to ensure that the watch does not suffer any accidental damage, will help keep your watch working correctly. Our Service+ programme also gives you the peace of mind that your watch is being taken care of.
How long will it take to repair the movement of my watch?
The turnaround time for a movement repair depends entirely on the work required and the level of wear to the components. You can book a movement repair at your local Lab, and we'll give you an estimated lead time based on our assessment of the watch.
How do I find my nearest Lab?
Simply visit our Labs page to find your nearest Lab. We operate in 20 locations, so you're sure to find a Lab within just a few miles of your location. If you are not in close proximity to a Lab, why not use our postal repair service.
Who will perform the work on my watch?
Movement repair and servicing is a specialist job carried out in our Service Centre by expertly trained watchmakers. All our watchmakers are trained for at least 5 years and have many years of experience servicing and repairing watch movements of the major brands.
Movement Repairs & Servicing
Take a look at the steps we take to improve your watch during our Movement Repairs & Servicing. All our technicians are expertly trained in Movement Repairs & Servicing for many high end and popular brands.