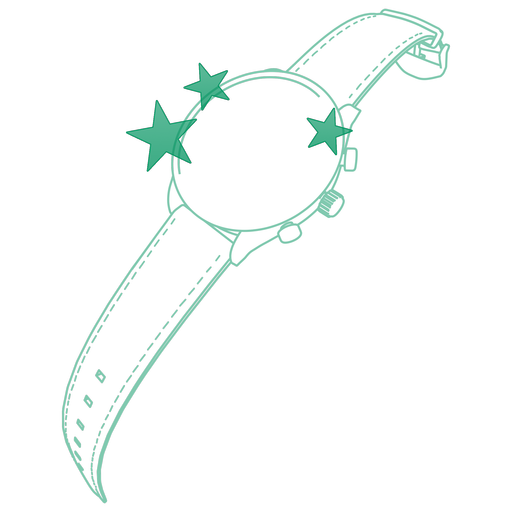 We understand the value you place on your watch and that you want to take the best possible care for your timepiece, helping to keep it in working-order and retaining it's value. At The Watch Lab we want to go the extra-mile to give you the assurance of the value we place in both you as a customer and your watch, as well as the pride we take in our work. So all of our watch repairs are included in our Service PLUS programme, which includes a Privilege card – providing generous discounts on our in-branch repairs, a 2 year guarantee on all our work and a free gift to help care for your watch.
We want to offer you the best value possible and help encourage you to give your watches the care and attention required to help them last a lifetime. Much like servicing your car – by proactively servicing your watch every 3-5 years, rather than waiting for it to stop working, you can ensure that it continues to work correctly and avoids any serious or irreparable fault developing. That's why we developed our Service PLUS programme.
As part of our Service PLUS your exclusive Privilege card will provide you with generous discounts on our range of in-branch products and services including straps, battery and reseals, care products and bracelet adjustment. We will also give you a high-quality free-gift, such as watch cases, cleaning kits and polishing cloths – all products designed to help you take care of your treasured watch.
Online Batteries
& Reseal
2 Year Guarantee
7 Day Turnaround
Fully Insured Service
Our Approach
Our Service PLUS programme promotes the concept of proactive watch care, to ensure that your watch remains in great condition and avoids a serious fault developing. You'll enjoy generous discounts across all our repairs, as well as a free gift when you sign up for a Service+ with us.
Service PLUS really is the full package – providing you with not only a complete service by a qualified watchmaker, but also a generous Privilege discount card and a free watch care gift. Our watch technicians are expertly trained and are on hand at any one of our 20 Lab locations to provide advice and recommendations on the care of your watch.
FAQs
How do I sign up for Service+?
You will automatically be signed up to the Service PLUS programme when you have your watch movement repaired with The Watch Lab. Visit one of our nationwide branches and they will be happy to talk to you about how best to repair and care for your watch. Or you can enroll on our Service+ as a proactive way to maintain the time-keeping and standards of your watch.
What else should I expect as part of this service?
As part of your Service PLUS there are a couple of extras for you to enjoy, as a thank you for choosing The Watch Lab. You can expect a free gift, which varies depending on the type of watch you bring in to us for service. You will also receive a 2 year Watch Lab Privilege Card, which runs alongside your 2 year guarantee. And if that isn't enough, we also offer exclusive discounts across other in-branch services and products such as straps, bracelet adjustment, care products and mini-valets.
What discounts will my Privilege card give me?
You will be able to enjoy generous discounts across our range of in-branch products and services. When you collect your card our friendly watch technicians will be able to tell you the full benefits of the card.
How long do I qualify for the Service+ package for?
When you pick up your repaired or serviced watch from one of our Lab, you will be given a Privilege card that last for 2 years – and runs alongside our generous 2-year guarantee period, giving you the peace of mind that your watch has the best care available.
What are the benefits of the Service+ programme?
Your Service + benefits include 20% off many in-branch services and 50% of mini-valets and cleaning products, you will also receive a free gift up to the value of £30 depending on the value of your service.
Take a look at the steps we take to improve your watch during our Service PLUS . All our technicians are expertly trained in Service PLUS for many high end and popular brands.