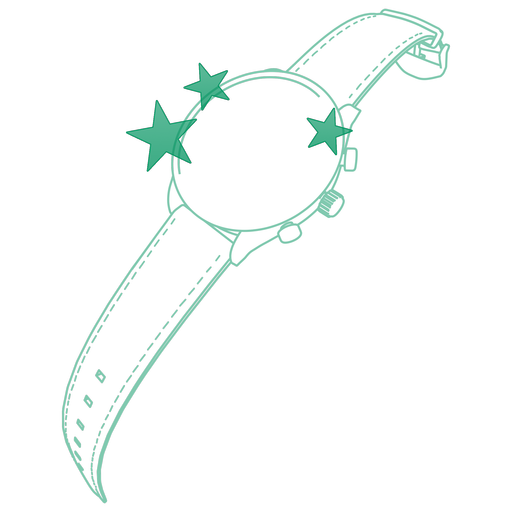 Valeting & Polishing
A scratched watch case and bracelet can diminish the look of the watch, fortunately The Watch Lab will be able to refurbish the metal on your watch to restore the original finish. When it comes to removing scratches and marks from high value watches, considerable care should be taken. Quartz and mechanical watch types from high-end brands are crafted with intricate parts, delicate components and specialist materials, which should be professionally handled by trained technicians who have the right expertise in watch care and maintenance.
The Watch Lab offers a comprehensive valeting service that is suited for all types of watch including popular watch brands such as Tag Heuer and Omega. Much like valeting a car, our professional valeting services allow you to maintain the appearance of your watch for longer. Your local Lab can carry out ultrasonic cleaning on your watch, called a mini-valet, cleaning and sanitising your watch by removing dirt, grease and oxidisation.
This proactive maintenance of your watch case and bracelet can ensure a longer lifespan and means that you can take pride in the aesthetics of your watch for years to come. For specialised polishing to restore the finish of steel, gold and titanium the watch can be send to our main service centre where trained watchmakers can refurbish your watch. We can restore both brushed and polished finishes, along with more complex styles such as a sunburst or sand-blasted effect.
Online Batteries
& Reseal
2 Year Guarantee
7 Day Turnaround
Fully Insured Service
Our Approach
For our high-end watch service plans, a full refurbishment of your watch case and bracelet is available as part of the watch repair servicing package, or our Service+ package. For other brands you can add a valet to your watch repair service or purchase a valet as a stand-alone service.
All types and styles of watch can be valeted, apart from plated metals. For the in-branch mini valet service we use a high-end ultrasonic tank and a premium cleaning solution, to both clean and preserve your watch case and bracelet and provide proactive care.
FAQs
Why would I need a Valeting Service?
Valeting is a way to remove scratches, marks and minor damage from your watch, helping to keep it looking as attractive as possible. The mini-valet service available in our Labs can help keep your watch clean and sanitised, which particularly for watches of very high monetary value or significant sentimental value, will help maintain your watch.
Is there anything I can do to prolong the lifespan of my watch?
How long will it take to valet my watch?
For a mini-valet performed in one of our nationwide branches, these are usually completed within an hour. For a full-valet or refurbishment of your watch it will need to be sent to our main service centre. As each watch is different, your local Lab can will be happy to let you know how long your specific watch valet will take to complete.
How do I find my nearest Lab?
Simply visit our Labs page to find your nearest Lab. We operate in over 20 locations, so you're sure to find a Lab near your location.
Who will perform the work on my watch?
Watch valeting is a specialist job carried out by expertly trained watch technicians and watchmakers. All our technicians are trained for a minimum of 2 years valeting high value branded watch bracelets and cases. For the high-end watches a qualified watchmaker with at least 5 years' experience will refurbish your watch.
Valeting & Polishing Steps
Take a look at the steps we take to improve your watch during our Valet. All our technicians are expertly trained in Valet for many high end and popular brands.