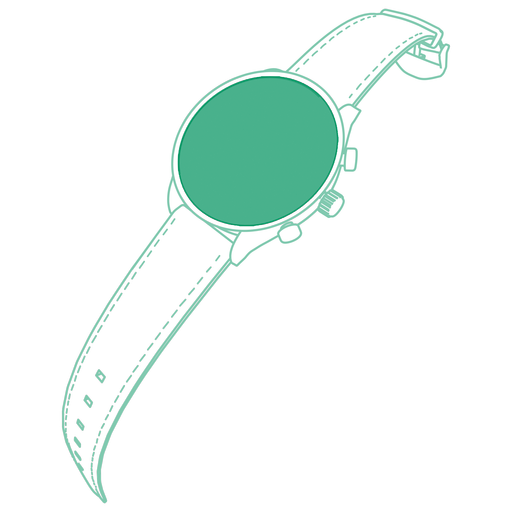 Watch Glass Replacement
If you have a scratched watch glass, or a cracked or smashed watch crystal, then we can offer a high quality replacement fitted by trainined technicians. For some brands we are able to get a brand new like-for-like replacement watch glass from the manufacturer, and for older models of watches where new parts are no longer available, we have a range of high quality sapphire, mineral and acrylic watch glass replacements, in a range of shapes, thicknesses and sizes.
When the glass in your watch is scratched or chipped then it can not only damage the appearance of your watch, but the water resistance of your watch can also be compromised. Watch glasses are available in 3 different materials: sapphire, mineral and acrylic. Sapphire is incredibly tough and scratch resistant. As such, it is used on all the top-end brands. Mineral (or crystal) is easier to scratch than sapphire, but it is also much more affordable. Acrylic, which is used on older watches (or older styles), is a clear plastic glass usually shaped like a bubble.
Whether you are looking for your watch glass to be repaired, scratches removed from an acrylic glass, a replacement date bubble or cyclops, or even if you are looking to upgrade your favourite watch from a mineral glass to a sapphire glass with an antireflective coating, our watch glass replacement and watch glass repair service is what you are looking for. Take your watch along to your local Lab where our friendly staff will be able to advise.
Online Batteries
& Reseal
2 Year Guarantee
7 Day Turnaround
Fully Insured Service
Our Approach
At The Watch Lab, we are passionate about the correct watch care and proactive maintenance. Alongside offering a watch crystal replacement, our nationwide Labs offer expert recommendations on the repair of your watch to ensure it stays in perfect working order. All of our repairs come with a complementary water resistance check.
Our trained watch technicians use only the latest equipment from Switzerland and Germany when they repair your watch glass. This ensures your watch leaves the Lab with the best possible parts fitted and ensures your watch retains its resistance against possible water damage, dirt and dust contamination.
FAQs
Why would I need a watch glass replacement?
If your glass is scratched, chipped, cracked or smashed then you can improve not only the look of the watch, but also ensure that the watch is kept safe from the elements by getting your watch glass replaced.
Will my watch be completely waterproof following a new glass?
If the glass and glass seal are replaced with a manufacturer's direct replacement then the watch will usually be able to pass the same water resistance test as when new; so if you were able to swim in it before, then you will still be able to use it for swimming after the new glass is fitted. In some cases where we have had to use an alternative glass if the original is not available, then there may be some watches that are not as water resistant as original. In all cases your local Lab will let you know and are also able to perform a free water resistance test in branch for you.
How long will it take for my watch glass to be repaired?
Some watch glasses can be ordered and fitted in your local Lab, and we would expect this to be done within 2 weeks. For higher-end watches or specific styles the watch would need to go to our main Service Centre for the correct glass to be ordered and fitted. The longest delay in the repair is usually waiting for the manufacturer to supply the correct parts, so although we set a deadline of 8 weeks for the repair to be completed, we hope to get it back to you sooner.
How do I find my nearest Lab?
Simply visit our Labs page to find your nearest Lab. We operate in 20 locations, so you're sure to find a Lab near your location.
Will my watch also need servicing if my glass is replaced?
If the glass on your watch is smashed, then there are likely tiny glass shards that will have entered the movement and so the watch will need servicing to clean these out. If the glass is still mostly intact, then for some battery powered watches the glass can be replaced by itself without the need to service the watch. On all mechanical and higher-end watches we will usually insist that the watch is serviced alongside getting a replacement watch glass, as otherwise we would not be able to guarantee our work or the correct function of your watch.
Watch Glass Replacement Steps
Take a look at the steps we take to improve your watch during our Watch Glass Replacement. All our technicians are expertly trained in Watch Glass Replacement for many high end and popular brands.