The Watch Lab has launched its new style kiosks in the Metro Centre, Victoria Centre (Nottingham), Brent Cross (London) and Leicester creating a better customer experience.
The new kiosks are designed to create a more engaging customer-friendly space, with an open and inviting workspace. This new design allows customers to see their own watch being worked on by a Watch Lab technician, thanks to the lower and transparent work stations.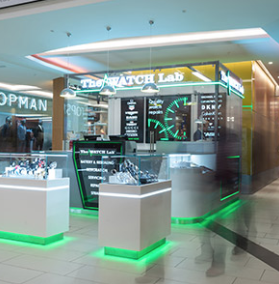 The lower work stations also provide another benefit of letting you see which specialist tools and equipment are being used on your watch, allowing you to watch our technicians hard at work on solving all your watch issues, creating more approachable and transparent (literally!) customer service.
New watch displays installed
The Watch Lab has also been busy installing new displays across multiple locations. The displays will house some of the biggest watch brands available to purchase over The Watch Lab counter, including brands such as Police, Storm, Casio and Sekonda. 
Within the new selection is the Accurist nine-carat gold watch. This watch is only available in a limited number of branches, which includes Manchester, Hanley and Chester. Feel free to stop by to look for a great gift from a range of watches at competitive prices.
New website and Kiosks launched
The investment in new kiosks comes alongside the launch of the new Watch Lab website and the introduction of our exclusive Service Plus offer.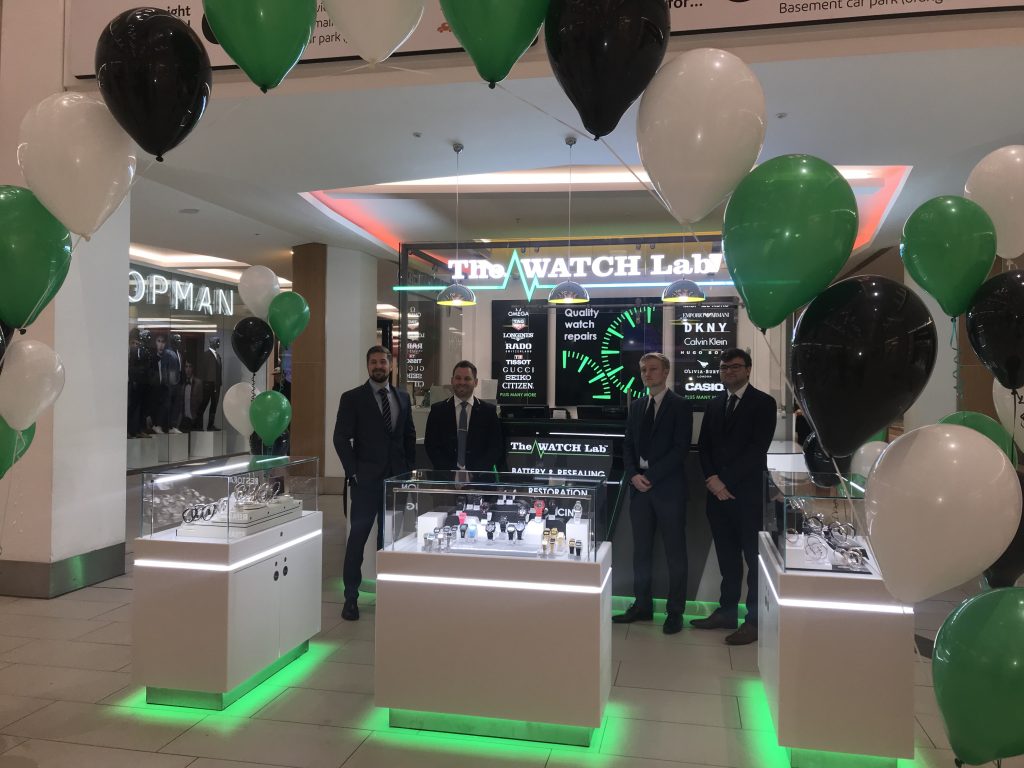 This is our new service where all quartz and mechanical services, starting at £55 and £195 with the additional benefit of not only a two-year guarantee but two years of in-branch discounts via the new privilege card. Service plus also includes care products worth up to £30, including cleaning cloths and travel cases* as our gift to you.
The Watch Lab now stocks travel cases that make for a perfect gift for people who love to take care of their watches. The cases start from £14.95 for a single case; perfect for protecting your watch at home or while travelling.

*gifts vary depending on the value of the service, travel cases are free with all services over £100